Strengthen Your Immunity
With Free Workouts & Recipes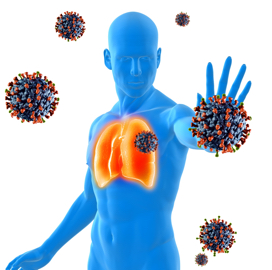 15 Minute Anti-inflammatory Workouts to Strengthen Immunity Anti-inflammatory
15-Minute Workouts
Immune-Nourishing Recipes Rich in Vitamins & Minerals (Yum!) Immune-Nourishing
Delicious Recipes
Simple Doctor's Tips on How to Protect Your Immune System Immune-Boosting Tips
from Our Doctors
And Raise $100,000 for
Protective Masks So Our
Brave Doctors and Nurses
Can Win the Fight…
Donations Optional; the Challenge is Free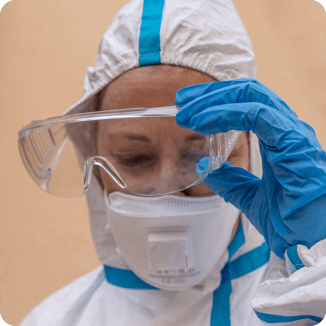 Together, Let's Make the Next
30 Days Count While We're
Stuck at Home and Beat this
Virus by Getting Stronger
Protect Yourself. Your Family.
And OUR Future. Let's Do This!
Here's What You Get for FREE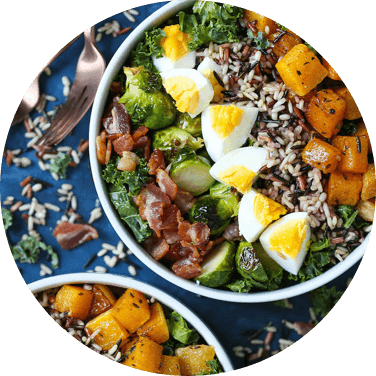 Tasty Immune-Nourishing
Recipes & Simple Meal Plans
Different Plans for Paleo,
Keto, Vegan, Vegetarian
and Balanced
Rich in Vitamin A, C, D & E
and Zinc, Selenium & Iron
Includes Recipes, Meal
Plans & Shopping Lists
Made with Simple Foods
You Can Easily Stock Up On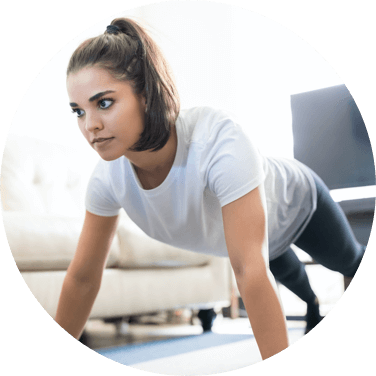 15-Minute Immune-Strengthening
Fun Home Workouts
3-in-1 Efficient Moves
Integrate Strength, Cardio
& Conditioning
Boosts Metabolism to Fuel
a Strong Immune System
Options for Both
Bodyweight & Weights
Burns Fat & Sculpts Lean
Muscle at the Same Time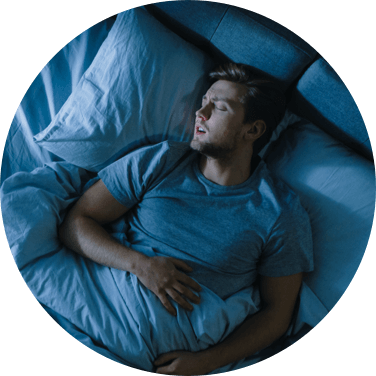 Doctor's Tips on How to
Protect Your Immune System
Top Immune-Boosting
Nutrients that Protect
& Speed Up Recovery
How to Get Deep Sleep to
Restore Immune Strength
Simple Relaxation Tips to
Avoid Weakening Immunity
Smart Sanitation Tips to
Keep the Virus Away
Let's #GetImmunityUpgraded and
Flatten the Curve Together
Get Masks to Our Brave
Doctors & Nurses
Help Raise $100,000 to Buy Protective Masks
Donations are Optional (the Challenge is FREE)
We're Doing it Too: We'll Match Donations Dollar-for-Dollar Up to $25,000
Donations Go Directly to DirectRelief's Coronavirus Program via the trusted GoFundMe® 501(c)(3) Platform
Instructions to Donate via a Secure Page Are Sent After You Sign-up Below
Help Yourself AND
Those Who Need it Most!
Why are We Doing this for FREE?
Because we have families and friends who are suffering and want to do what we can to be good humans.
Metabolic Living's mission is to help people optimize their metabolism so they can feel their best, look their best and perform their best each and every day.
What does metabolism have to do with immunity?
Well, everything. Because the metabolism both fuels and coordinates the immune system:
"The way our bodies regulate and manage energy—our metabolism—and our body's ability to defend itself against pathogens—the immune response—are closely linked because a strong immune response relies on energy." (from Harvard School of Public Health).
So, a strong and resilient metabolism leads to a strong and resilient immune system. That keeps YOU healthy and all of US from suffering through another pandemic wave.
Here's the problem: none of us were taught growing up how to have a strong metabolism, let alone a strong immune system. And with COVID-19 likely being just one of many new and dangerous microbes we'll have to fight for years to come, we ALL need to learn to have a strong metabolism and immune system.
Just like with reading, writing and arithmetic, strengthening our immune system is a basic skill we all need to learn. And that starts with a strong metabolism.
So, it's a no-brainer for us to tap into our resources to provide for free what people need while they're stuck at home – simple recipes, fast workouts, proven tips.
Just because we're stuck at home doesn't mean we're powerless – we can upgrade our immunity so when the stay-at-home orders lift, we all don't re-infect ourselves.
Plus, this gives us all a common purpose – something meaningful to focus together on to keep our minds engaged… AND the opportunity to connect virtually so we don't all feel so alone during these next 30-60 challenging days.
So, it's our job as a company to help provide the guidance and resources to do just that. We're in this together, it's time to fight, so let's do this and try to have some fun!
Strengthen Your Metabolism &

#GetImmunityUpgraded
Help Spread the #GetImmunityUpgraded 30-day Challenge
It's FREE - It's For YOU - It's For Our FUTURE
It's FREE, It's For YOU, It's For Our FUTURE